Map of The Land of Painted Caves by Jean M. Auel - Journeys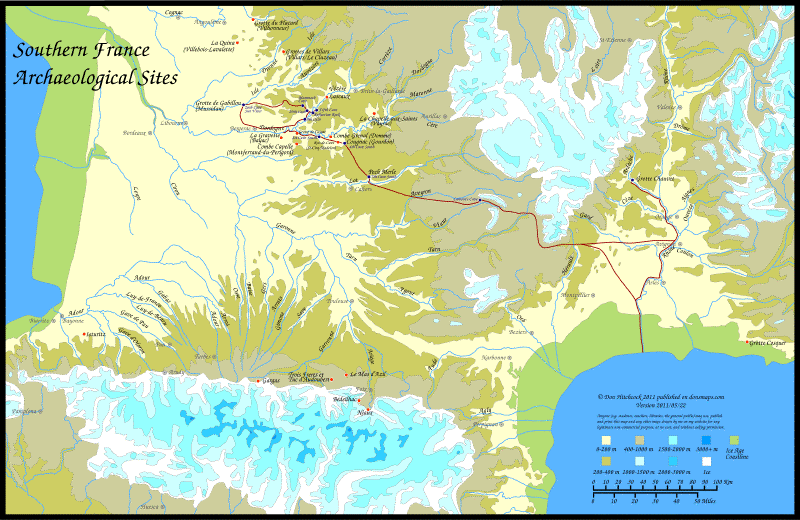 Click on the map to see this full size version, Version 2011.05.22

Map of the travels of Ayla of the Mamutoi and Zelandonii in the book 'The Land of Painted Caves' by Jean Auel. This is the right way up to look at on your screen.

For a printable version, see below.

My thanks to Sky Dancer for the information about the travels, and especially to Wolf of the Steppes for the huge amount of work put into typing out large chunks of the text. It made a huge difference in getting the first version out on time!

I have now made some minor changes after reading the book. There will be another version of an expanded Zelandonii territory map to include 4th Cave South in the not too distant future. This will give more detail of the area from Lascaux down to the junction of 'The River' with 'The Big River'.

Photo: Don Hitchcock 2011
There are several ways to print this image.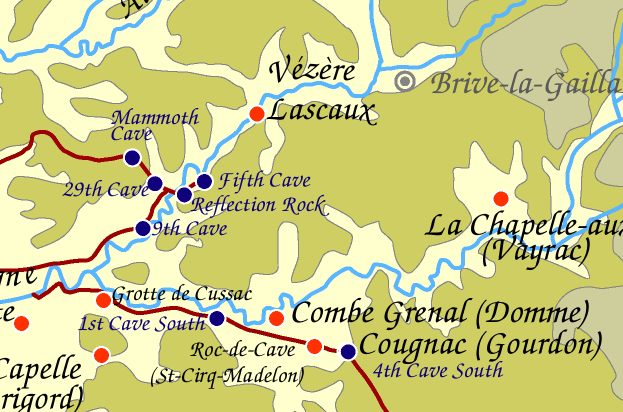 Here is the image as a pdf file which will print on one page.

The Chrome browser will do this just fine, or use Adobe Reader to open it after downloading.

The printable version is turned on its side, as a .pdf, to make it print longways on the page using Adobe Reader or the Chrome browser.

This .pdf file will allow the user to print the map as a single page on all computers and printers using the free Adobe Reader program.

Other programs and browsers may open the file, but you may find it best to use Adobe Reader to print it, since other programs may chop bits off.
---