Back to Archaeological Sites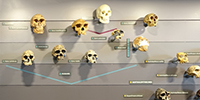 Back to the review of hominins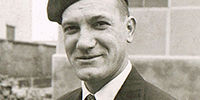 Back to Shanidar Index Page
Shanidar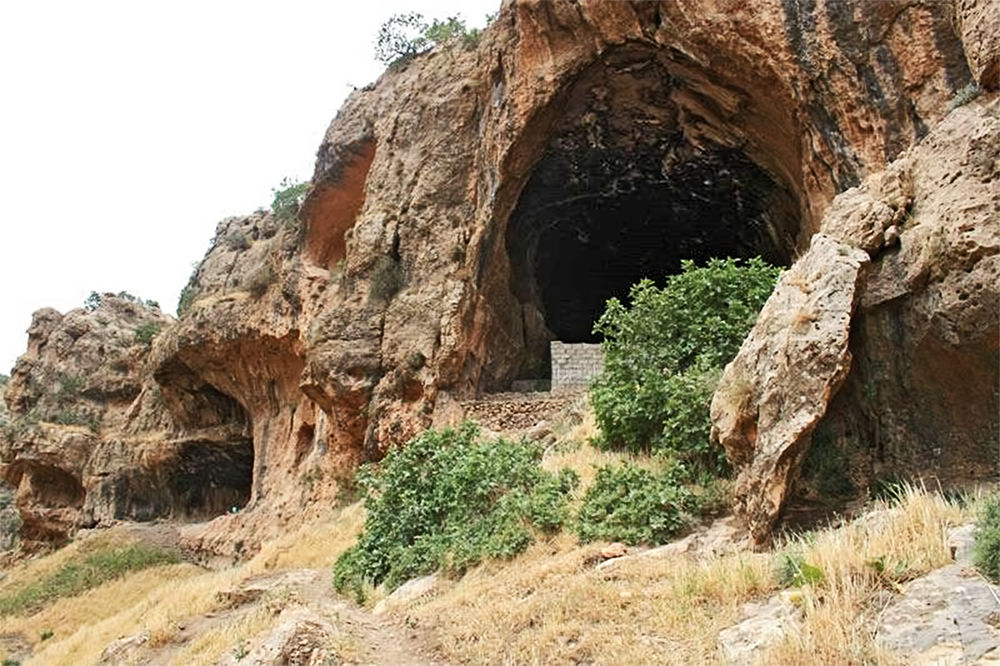 Shanidar Cave

Photo: http://bot.gov.krd/sulaimaniya-province/history-and-heritage/chami-razan-caves

How Ralph Solecki and I discovered the Neanderthal Skelton
This is a previously untold story by Mr Mahmoud Khudhir Sulaiman, and made available by his son, Nawzad Shekhany
In the 1940s, as a Yazidi (Ezidi) man, there was not much opportunity for us to get higher education, and so I insisted on going to school, and travelled to Baghdad in 1950 to further my education. I met people from all walks of life when I arrived in Baghdad, but I went directly to the Iraqi Department of Antiquities in Baghdad in order to meet Dr. Mahmoud Al Amin, who was working at that time as an Associate Director of Archaeology. Dr. Mahmoud immediately recognised my passion for education and learning. While I was talking to him, a man entered the room and they talked in English. Later I found out that the visitor was Dr Ralph Solecki, a specialist and researcher on ancient antiquities. He was looking for an assistant to work with him provided that he knew the Kurdish language and had a little English.
Dr. Mahmoud looked at me and introduced me to him, and added that Dr Solecki was working in my region, in the North of Iraq, and was looking for an assistant who spoke a little English. He asked me whether I would like to work with him. I asked what was the job, and he replied that Dr Solecki needed a translator and assistant. I replied I would work for him if he gave me enough time to continue my studies. Dr. Mahmoud introduced me to Dr Solecki and told him what he had heard from me.
'This is Mr. Mahmoud Khudhir Sulaiman from Shekhan, who is fluent in Kurdish and Arabic and can communicate in English. You can also rely on him for your kind of work.'
Dr Solecki was pleased to meet me and immediately agreed to my conditions and asked me to escort him to the mission headquarters, which was at the Karrada Mariam area amid a forest of palm trees. The area was almost empty of houses. 'Mr. Ralph' as I came to know him, explained his work to me as a researcher in the field of ancient humans at the Shanidar Caves in my region. The historical Shanidar Cave lies on the Bradost Mountain within the district of Mergasur, which is close to Barzan Town.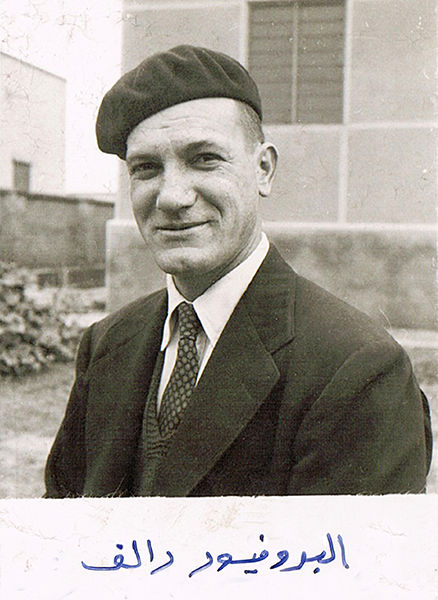 Professor Ralph Solecki, Baghdad 1953

Photo: Courtesy Mahmoud Khudhir Sulaiman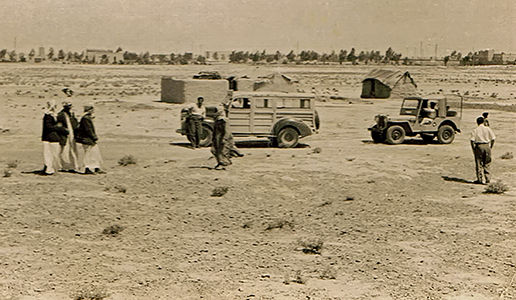 Mahmoud Khudir driving the Jeep which was used for the Shanidar cave excavation. This picture was taken in the Tel Muhamed district of Baghdad, 1951-1952.

In June 1951, during the school summer vacation, 'Mr. Ralph' asked me to escort him to Shanidar Cave. We went in his new Willys Jeep, a 1950 model, and left Baghdad heading for northern Iraq.

Photo: Courtesy Mahmoud Khudhir Sulaiman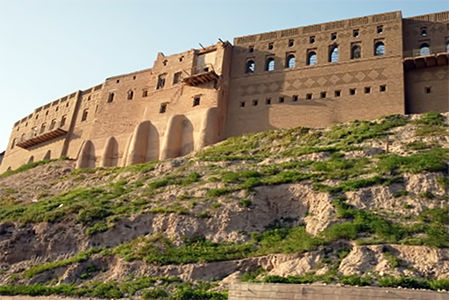 We took the Baghdad, Kirkuk, Erbil road to the Aqra district.

(left) Southern perimeter of the Citadel of Hewlêr (Erbil), Iraqi Kurdistan.

Photo: Jim Gordon
Permission: Creative Commons Attribution 2.0 Generic license.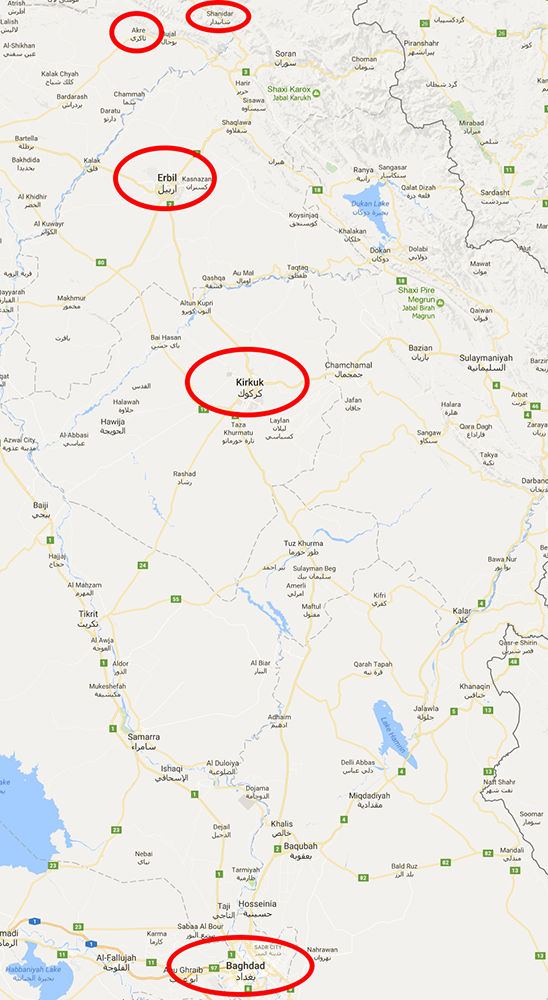 Map of the route from Baghdad through Kirkuk and Erbil to Akre and Shanidar Cave, near the village of Shanidar shown here.

Photo: Google maps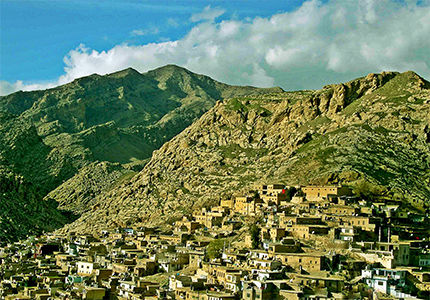 We arrived at the distinctive mountain at Aqra at sunset. At that time, Aqra was part of Nineveh Governorate (the ruins of the ancient city of Nineveh are across the river from present day Mosul).

The next day we looked for mules to carry us through the high mountains and narrow and risky paths, endangering our lives and the lives of the mules too.

Photo: jan Sefti
Permission: Creative Commons Attribution-Share Alike 2.0 Generic license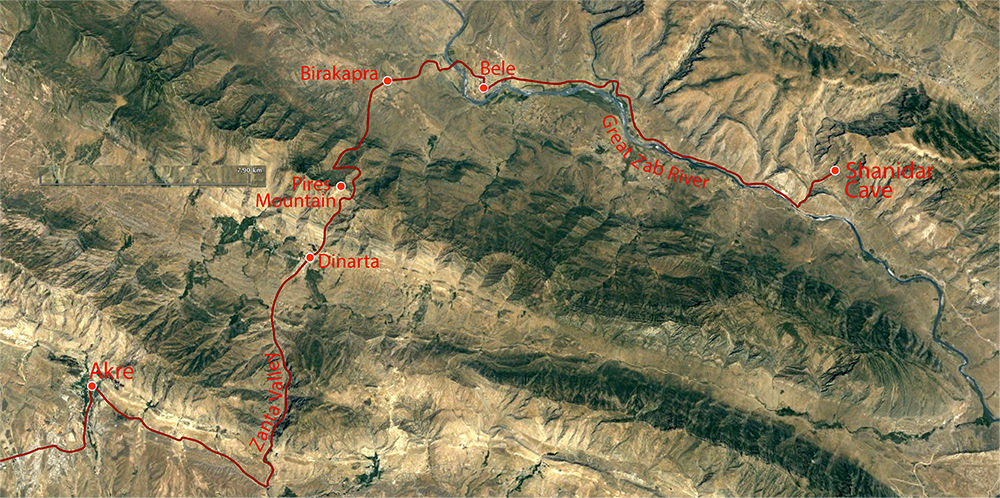 Route across the mountains from Akre/Aqra to Shanidar cave.

Photo: Google Earth
Route: Don Hitchcock 2016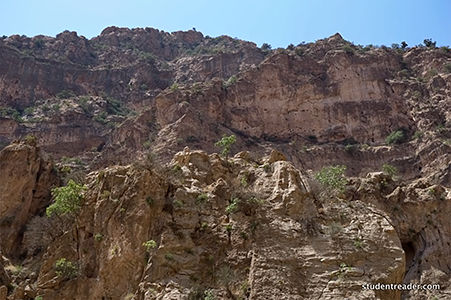 Gelye Zenta, or Zanta Valley

In the morning, we left Aqra heading towards Zanta Valley amid high mountains covered with trees. The mules started to get tired, and we were tired too, from riding on the back of the mules. We moved on narrow and zigzagged rocky roads and sometimes we passed the edges of high mountains, around three thousand feet above sea level.

Most of these roads were shaped naturally by virtue of erosion and convoys of thousands of hooves of mules over a long period. The mule had to be trained, and to know how to put its hooves exactly into the next hole in the path to be able to climb the mountain. Our lives depended on these trained mules. Any mistake meant a fatal fall into the deep valleys. We climbed the mountains with the fear and anxiety of falling into the abyss.

Photo: http://levi.life/kurdistan-government/duhok-governorate/akre-district/nahla-subdistrict/zinta-valley/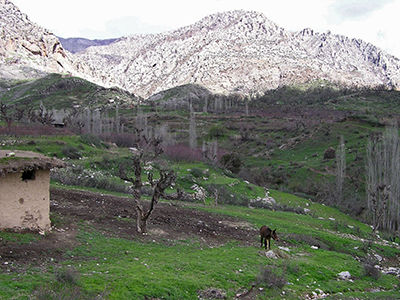 The outskirts of Dinarta. It has a long range of mountains on both sides of the valley, and we can see the shadow of the mountains behind the photographer in this good photo by Kosar Nuradeen.

Finally, we arrived at Dinarta City, part of Zebar District and sat under the shade of an oak tree. We ate cheese with bread, and drank water and had a good rest. Then we continued our journey towards Pires Mountain, known for its dense trees and predators.

Photo: © Kosar Nuradeen
Source: http://ikosar.blogspot.com/2007/09/choman.html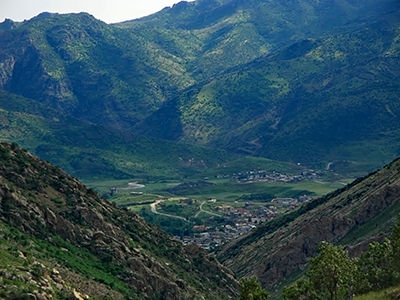 Looking back at Dinarta during the climb up Pires Mountain. This good photo by Farouq Hussein gives an idea of the terrain that had to be crossed.

Photo: © All Rights Reserved by Farouq Hussein
Source: Panoramio, http://iq.geoview.info/dinarta_town_from_above_of_pires_mountain,59788474p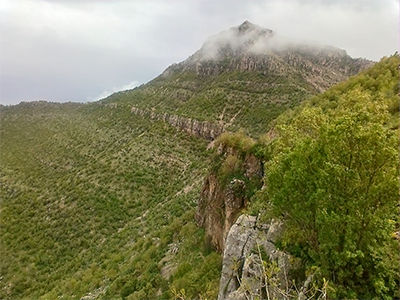 The top of Pires Mountain. This good photo by aramsorchi shows well the steep slopes to be negotiated in order to get over the mountains.

Our mules ascended the high and deserted peak, then went down the other side until we reached Pira Kapra (or Birakapra) Village, only a few kilometres distant from the Zab River.

Photo: © aramsorchi
Source: Panoramio via http://iq.worldmapz.com/photo/23026_pt.htm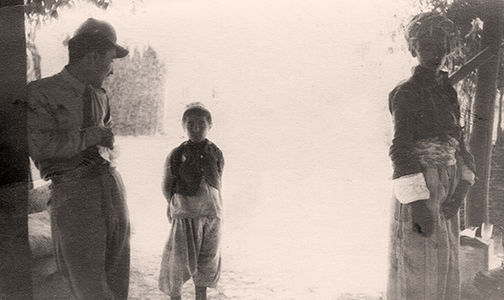 Mahmoud Khudir during a rest stop in 'Pira Kapra' on the way to Shanidar cave, 1951-1952.

Photo: Courtesy Mahmoud Khudhir Sulaiman
We sat down to rest under a tree. News travelled fast to the leader of the village, Agha Shaukat, from the Zebari tribe. He greeted us and arranged for us to be brought a large dish with an assortment of food. I liked this man and took a souvenir photo with him. In 1951, I had bought my first camera.
I had that image until 1978 when I gave it to his nephew, Fares Agha Zebari, who lived in Nineveh Governorate.
We departed Pira Kapra Village and bid farewell to Agha Shaukat. We crossed the Zab river via Aldoba, a local small boat pulled by ropes from one side of the river to another. We arrived at Bele village, Az Zibar Town, on the opposite bank to Pira Kapra Village.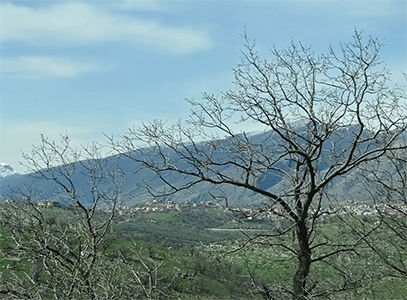 Bele.

Photo: © All Rights Reserved by Zirak Abd
Source: via Panoramio, Google Maps
It had taken us six hours to reach Bele. Mr. Ralph knew many of its inhabitants, who were also accustomed to see him. We sat in the only cafe, not just in the village but the only one in the whole region. Some of the residents approached us and greeted us. We had our lunch, Beef Kebab and tea. Our mules also had their rest.
Then we headed eastward towards Shanidar Cave. After two hours, we arrived at Shanidar Cave on the banks of the Zab River. It was such an isolated place that it made me breathless. At that time, the Barzani villages were emptied of inhabitants. There was no trace of any other human beings. There were only predators, wolves and bears.
The cave was located at the foot of the mountain away from the caravan route. We climbed up towards the cave on the backs of mules to the entrance of the cave. We found a guard hired by Mr. Ralph guarding the excavation tools. He did not know more than the Kurdish language and the Alsurjah dialect. The owners of the mules left our goods and packs on the entrance of the cave and returned to Aqra.
We had only a little food such as a few tins of beef, cheese and jam, and a little thin Kurdish bread and water. Mr. Ralph was happy that I was there. Now he did not need to speak with the guard and other workers in sign language. He asked me to tell the guard to return to his village and ask the workers to come to the cave on the next day, in order to begin their excavations in a specific area inside the cave.
Next day I watched the hole being dug by the workers under the supervision of Mr. Ralph.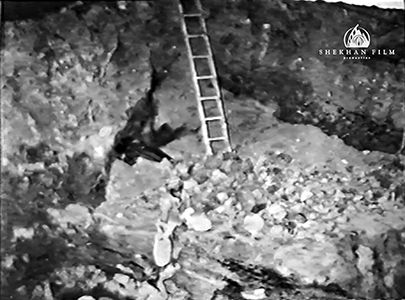 Inside Shanidar cave during the excavation, 1951-1952.

Photo: Courtesy Mahmoud Khudhir Sulaiman
After a short break, Mr. Ralph began to dig with care, and I was helping him by pulling out the dirt carefully. He held a brush in one hand. The workers were taking all the dirt out of the cave. At sunset, we began to eat our food, which we had bought on Al Rasheed Street in Baghdad. At night, Mr. Ralph erected a Mosquito Net tent for us and gave me a small bottle of oil to use on the exposed parts of our bodies. In that pitch-dark night, we were frightened because of the noises of predators and thieves, especially since we had no weapons with which to protect ourselves.
We slept with our clothes on, but we woke up to painful mosquito's bites. Big mosquitos with large stingers penetrated our tent and sucked our blood. The guard then came to us with a few thin workers with torn clothes.
They were carrying a bag of thin bread, raisins, onions, and water. The guard gave us some bread in a cloth bag. Mr. Ralph had agreed with him to make his wife bake for us so long as we paid him. At times, we ate barley bread mixed with small stones. I will never forget that. Mr. Ralph was better than I was; he adapted himself well to this life in such a remote site. He was an educated American working with a group of almost primitive workers.
The workers knew what to do and they started to work. It seemed that he had taught them well, but not without great effort. We stayed for three days in the cave before Mr. Ralph asked me to return to Baghdad to follow up on mails coming from Michigan and Columbia Universities. One month later after my return to Baghdad, Mr. Ralph came to Baghdad, leaving behind his hard and dangerous work to come back later and continue in a timely manner.

A view of the White Palace, Baghdad, in 1930.

At that time Baghdad was booming, but we found a house in the Al Saadoon Park area near the White Palace.

Photo: http://www.en.uobaghdad.edu.iq/PageViewer.aspx?id=129
Several months later, Mr. Ralph left to America to renew his work license. During this time, Michigan University handed the work over to me. Mr. Ted Bermingham attested the different researches, which we provided to Michigan University. Mr. Bermingham never visited the cave at all. However, he kept writing about Mr. Ralph's works.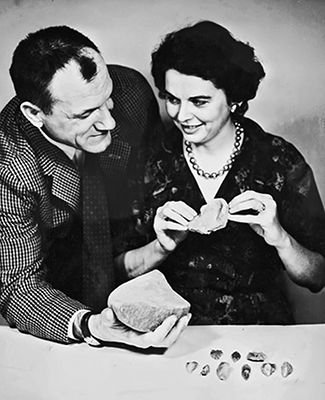 Ralph and Rose Solecki are shown holding some artifacts from Iraq in a 1957 portrait.

Photo: © John Taggart for the Wall Street Journal
Source: http://www.wsj.com/articles/SB10001424127887323936404578581582780360790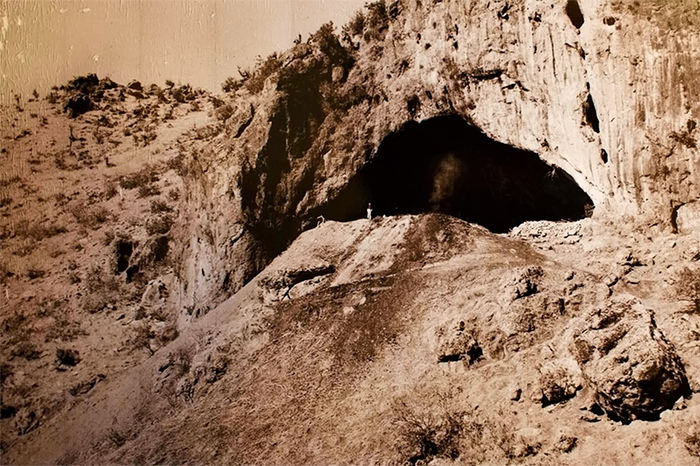 Shanidar Cave.

Photo: © John Taggart for the Wall Street Journal
Source: http://www.wsj.com/articles/
Mr. Ralph came to Baghdad in 1953 with his wife. They did not live with us at the Mission Headquarters because it was too small to accommodate them. They rented a flat in the Al Alicia Area near Al Alicia Club in the centre of Baghdad.
I paid them a visit from time to time. Mr. Ralph used to travel between America and Baghdad and at the same time he repeated his visits to the cave. He divided his work into three areas: Shanidar Cave 1, Shanidar Cave 2 and Shanidar Cave 3.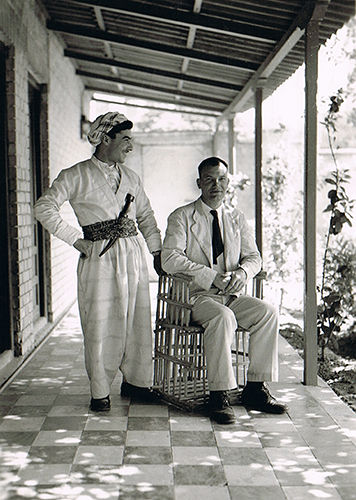 Mahmoud Khudir with Professor Ralph Solecki at his apartment, Baghdad 1952-1953.

Photo: Courtesy Mahmoud Khudhir Sulaiman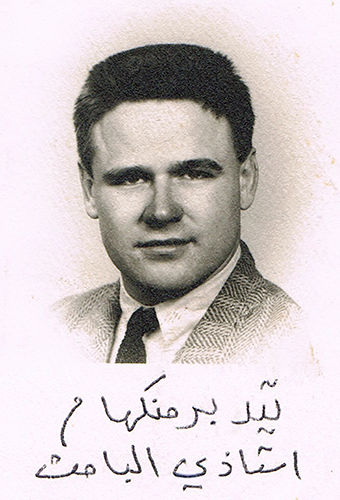 Mr. William Edward (Ted) Bermingham, Baghdad 1953.

Photo: Courtesy Mahmoud Khudhir Sulaiman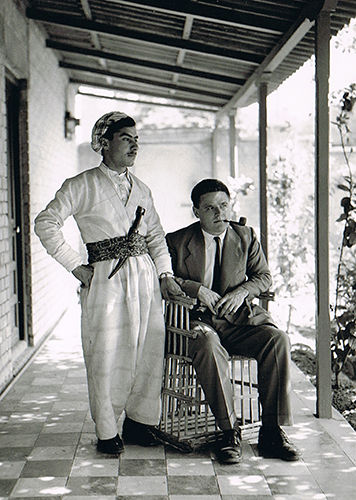 Mahmoud Khudir with Mr.Ted Bermingham, Baghdad 1952-1953.

Photo: Courtesy Mahmoud Khudhir Sulaiman
He discovered a skeleton, which belonged to a newborn Neanderthal baby, which belonged to 40 000 BP. After this great achievement, Mr. Ralph returned to America with pride. He came to Baghdad in 1954 and visited Shanidar Cave and stayed there for a while.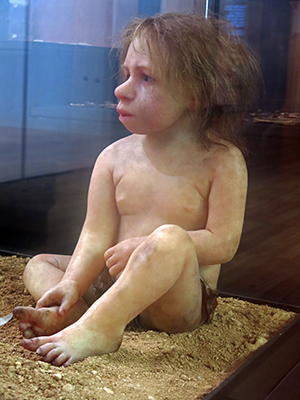 The Neanderthal child shown here is based on the three year old found at Roc de Marsal.

Photo: Don Hitchcock 2014
Artist/sculptor: Élisabeth Daynès
Source: Display at Musée National de Préhistoire, Les Eyzies
He came to Baghdad and asked me to accompany him and visit the cave. We took the same dangerous road to the cave. The next day he discovered a very important Neanderthal skeleton and he went mad out of joy. He started jumping, dancing around and singing. I heard him saying: 'My dreams have come true and my name will be recorded in history amongst other scientists.'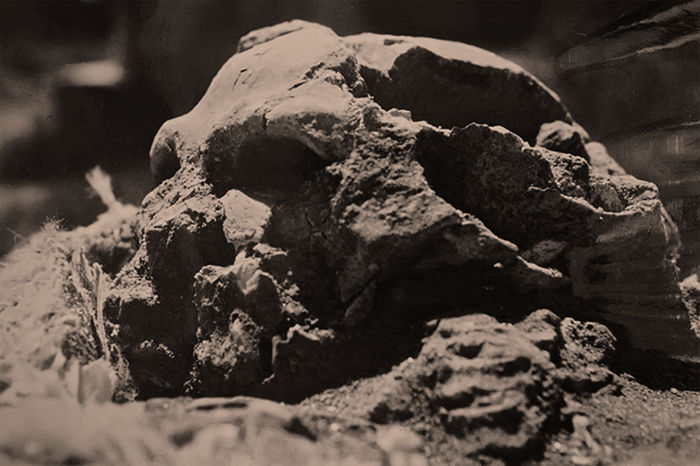 Shanidar 1 Skull, in situ.

Photo: © John Taggart for the Wall Street Journal
Source: http://www.wsj.com/articles/SB10001424127887323936404578581582780360790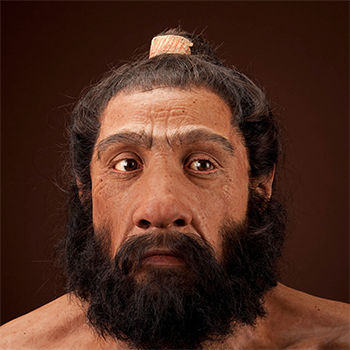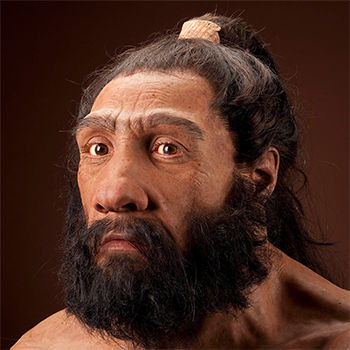 A reconstruction of Shanidar 1.

Artist/sculptor: John Gurche
Photo: Chip Clark, © Copyright Smithsonian Institution
Source: http://humanorigins.si.edu/
I reacted differently to this discovery. I did not care about fame, history and achievement. I was shocked to be standing beside a very ancient skeleton that could be one of our ancestors. I said to myself, Mr. Ralph came from America to Shanadar to suffer the dangers and pain just to discover bones that only meant to him ancient history.
However, to me these bones represented one of my ancestors who passed away but I am still here. I thought I should also research for my Yazidi (Ezidi) people and start to research in our history and tradition while they are still alive to protect their heritage, folklore, customs, traditions and our faith before they yield to the fake sophistication of modernity. Indeed, I was true to my goals. I have continued my researches and writings to this day.



Mahmoud Khudir, with some of his research about the Êzidî people, Shekhan-Iraq 1989.

The history of the Yazidi or Êzidî people stretches across the civilisations of Sumer, Akad and Babylon.

Photo: Courtesy Mahmoud Khudhir Sulaiman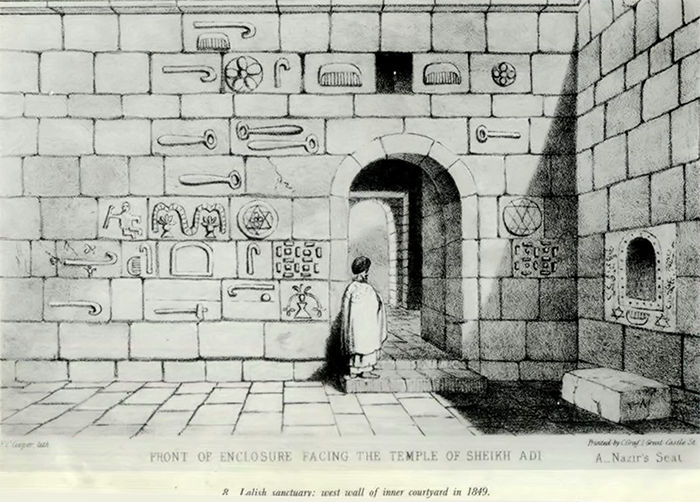 Ezidian Lalish Temple with Sumerian symbols

Photo: Old postcard
Proximate source: http://www.ezediancenter.org/archives/106/527944_329928920427412_161354502_n
Relentlessly Mr. Ralph performed extraordinary efforts to protect and move the skeleton to Baghdad, then to America. He tried his best to determine the exact age of the discovered skeleton. I believe he estimated the age of the skeleton to be around 50 years old, at 50 000 BP.
He believed the cause of the death to be by accident, because of the collapse of part of the ceiling of the cave, a big piece of rock fell on this man while he was sitting to skin an animal with his bone knife. He also said that one of his front teeth had fallen out earlier.
The mission was completed in the same year. As for me, I was accepted as a student in the Health Institute in the Royal Hospital in Bab Al Maugham.
Mr. Ralph continued his quick trips between America and Baghdad and Shanidar Cave until 1961.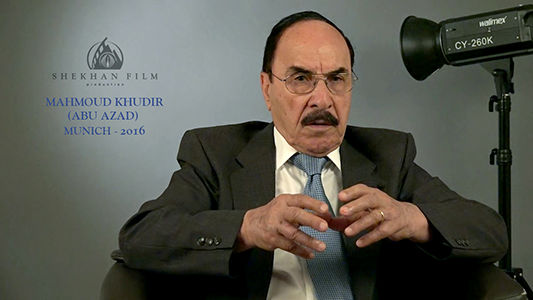 Mahmoud Khudhir during an interview about the Shanidar cave excavation.

Munich 2016

Photo: Courtesy Mahmoud Khudhir Sulaiman
At the beginning of 1980, I came to know that he was working for the Baghdad Antiquities Department. I was able to get his telephone number and I called him as a surprise. The surprise was for both of us. I invited him to have dinner in my newly bought restaurant.
The next day I went to the address he gave me, few moments later I met with him and his wife. I could not describe the joy of seeing him again. He told me he was returning to America within two days and would come back to show me all his works. When he left for America, war broke out between Iraq and Iran, and it lasted for eight years. I lost contact with Mr. Ralph who could not come back to Baghdad.
Since then I did not hear any news about him. I am not sure if he is still alive or not. Yet, I am still in contact with Mr. Ted Bermingham.
Abu Azad: Mahmoud Khudir
Munich, Germany
21st December 2016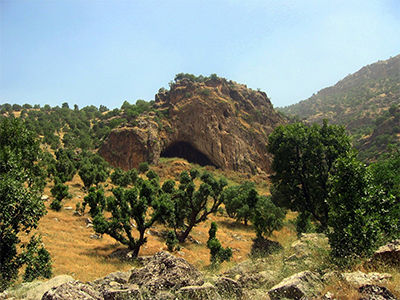 Shanidar Cave

Photo: © Kosar Nuradeen
Source: http://ikosar.blogspot.com/2007/09/choman.html
---
References
Solecki R., 1971: Shanidar: The First Flower People, Knopf, New York (1971).
Trinkaus E., 1983: The Shanidar Neanderthals, Academic Press, Inc.
---

Back to Archaeological Sites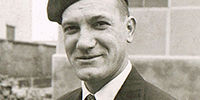 Back to Shanidar Index Page