Dolni Vestonice Home Page
Dolni Vestonice is an ice age mammoth hunters site in the Czech Republic near the town of Brno, in Sudmären - Southern Moravia.

Dolni Vestonice I is the original site, where a kiln and pottery figures were found. Dolni Vestonice II is the site where a triple burial of three teenagers was discovered. Dolni Vestonice III is between these two, and has yielded so far tools and bone fragments.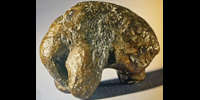 Dolni Vestonice and Pavlov - Jewellery, Pottery, and other artifacts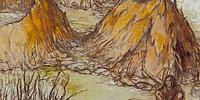 Dolni Vestonice and Pavlov sites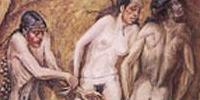 Dolni Vestonice and Pavlov Burials, including the triple burial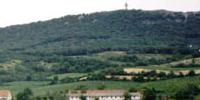 Dolni Vestonice and the Three Sisters - photographs of the area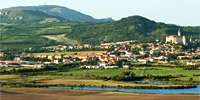 Südmären - Southern Moravia, a pictorial overview by Fritz Lange.

This page includes a good modern map of the area, suitable for visitors to Dolni Vestonice / Unterwisternitz.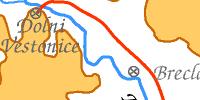 The S'Armunai - Map of the local area for fans of the Earth Children series by Jean Auel, showing Ayla's journey in the area.
---